Even though Seinfeld episodes are supposedly about nothing, so much happens in each show – likewise, do you ever have a supposedly lazy day that is filled with inspirations? Looking back, some of my favorite paintings were inspired from events that happened unexpectedly on a single day. A rainy day in London and a foggy day in Huangshan China come to mind.
Magical days are conjured  when we step off our regular path. Last week, I made some changes in longitude which brought me to San Francisco. Within 24 hours, I watched the waves break on the Pacific, hiked Mount Tamalpais, strolled through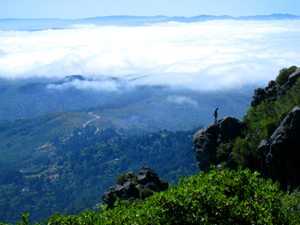 the ancient Muir Woods, had lunch on the dock in Marin, and drove through wine country in a convertible with one of my oldest friends. I only had my toy camera but it was sufficient to make photos that will bring back my memories.
"Fresh beauty opens one's eyes wherever it is really seen, but the very abundance and completeness of the common beauty that besets our steps prevents its being absorbed and appreciated. It is a good thing, therefore, to make short excursions now and then to the bottom of the sea among dulse and coral, or up among the clouds on mountain-tops, or in balloons, or even to creep like worms into dark holes and caverns underground, not only to learn something of what is going on in those out-of-the-way places, but to see better what the sun sees on our return to common every-day beauty."  Described the naturalist John Muir In the Sierra Foot-Hills (1894)
Experiencing natural beauty inspired me to finally have an answer if Barbara Walters asks "If you were a tree, what kind would you be?" Of course the answer is a giant redwood. These are the tallest trees and frequently live 600 to 2,000 years  even though they don't look a day over 200. What kind of tree would you be? Can you recall a single day that  filled  you with inspiration?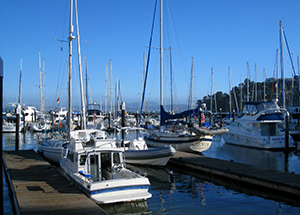 Coincidentally, within a bowl of smooth metal shaped stones on the counter of a Sonoma antique shop, I noticed one with Chinese characters so I picked it up turned it over to read the word "creativity."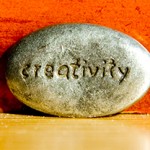 John Muir said "When we try to pick out anything by itself, we find it hitched to everything else in the universe. " Do you think this could be true?